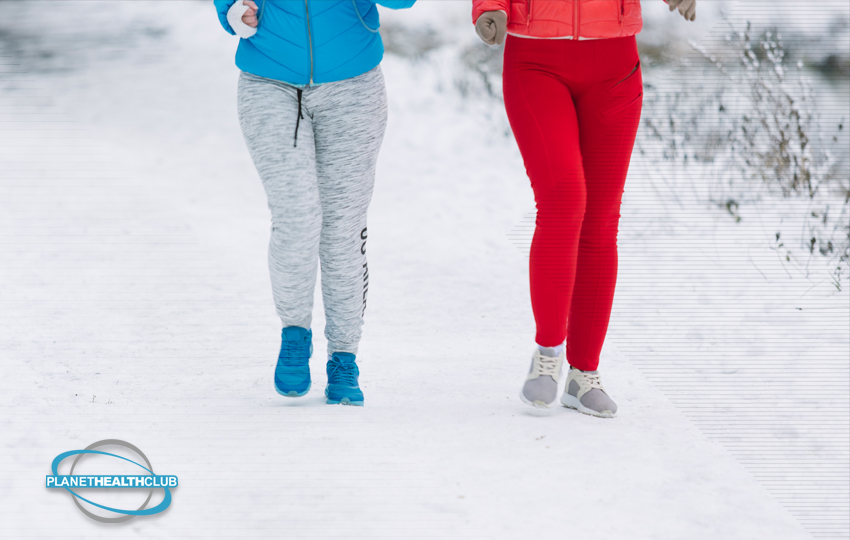 Staying Fit in the Winter
It's natural to think about staying fit in the summer. You wear all those clothes that allow people to see more of the shape your body is in. It's hot and sunny outside. You feel seen so you want people to see a more fit version of you.
But, what about winter though? Is it ok to just let yourself go because you're all covered up with bulky clothes? No, you shouldn't do that. You can stay fit in winter just like you do in the summer. You just may need to alter your workouts a bit if the weather isn't being very nice. Let's look at a couple of ideas to help you stay in shape during the cold months.
Tip #1: Look for the Stairs
Stairs are amazing for getting in some great cardio and for working out the muscles in your legs. You can run or walk the stairs of your apartment building, the ones in your house, or the ones in your office building. If you need to start slower, just take a break between a couple of flights by walking a hallway. If you want to pick it up, take two steps at once and sprint.
Tip #2: Join an Indoor Sports Team
There are others like you who want to stay active when it's cold outside. Look for an indoor sports league and join a team. You'll get to have fun doing something you enjoy, while at the same time you'll be burning calories, and you'll have the motivation that comes with being active with others.
Tip #3: Workout in the Cold
Don't be afraid to be cold. Your body has to work to stay warm when it's cold. It burns calories just by doing this. Get out in the cold and walk, run, or do the other types of workouts you do in the heat. It's ok to be cold, just take care when there's ice or snow on the ground.