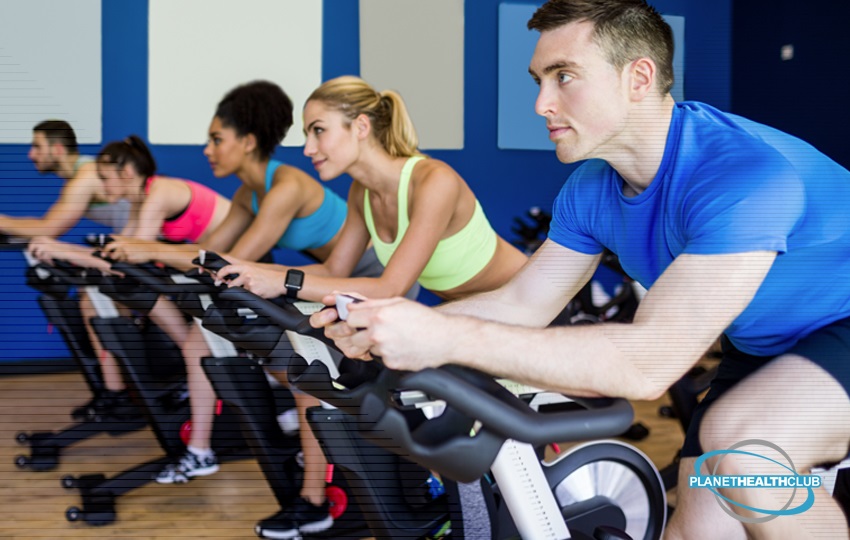 How to Survive a Spin Class
Spandex, towels, sweat, shouting instructor, loud music, and rows of stationary bikes pretty much sums up what most people think about when the topic "spin class" comes up. There are a lot of benefits from a spin class but there are also a ton of rumours out there about how agonizing the workout can be, especially for your bum. Here are a few tips to help you survive a spin class.
Build up Your Bike Fitness
You have to learn to crawl before you can spin. Instead of jumping into a spin class and trying to make it through the entire class. Try to cycle for 10 minutes on a low or medium intensity. Try to do this three times a week. As you do this, try to increase the level of resistance. There is usually a knob on the bike you can use to adjust the level of resistance you feel while cycling. As you increase the resistance over time, the muscles in your legs will get stronger. The goal is after a few weeks you should be able to cycle at medium to hard resistance for at least 25 minutes without a break. This is a great way to build your confidence and get you feeling more prepared to take a class.
Your First Class
The class will get warm and you will sweat, so be sure to wear clothing that breathes and wicks moisture away from your body. A comfortable sports bra is important for support. Since you will be sweating, it is a good idea to bring a towel. Lastly, don't forget to bring water to replenish the moisture you lose during a class. When attending your first class, you want to make sure you arrive early. Spin classes almost always start on time so you will need a few minutes before then to adjust the cycle to be comfortable. Lastly, don't be afraid to go at your own pace and even take a break if you need it.
If you follow these instructions, you will survive your first spin class!