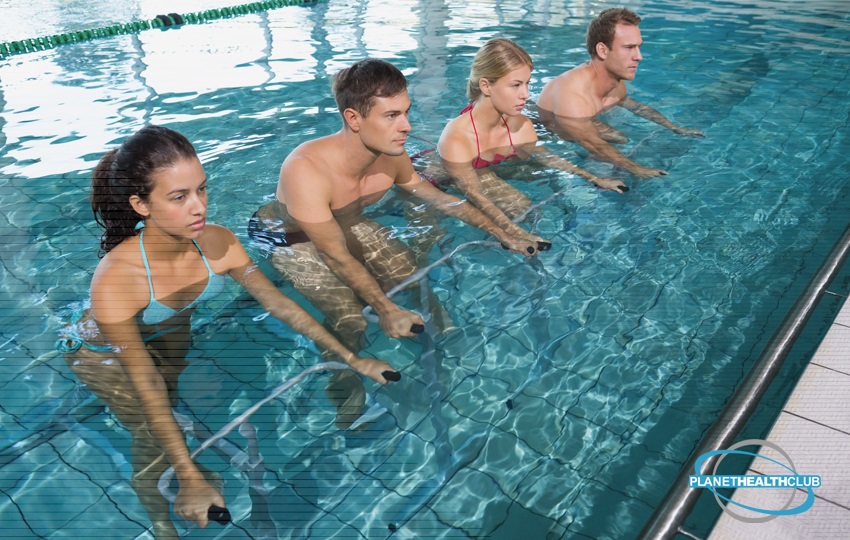 Jump In! Aqua Aerobics
Exercise is an essential part of staying healthy. It helps strengthen our hearts and lift our spirits. It helps strengthen our bones and keep our muscles strong. There are many ways to workout and strengthen our bodies. Some prefer to do activities on land and some prefer to be submerged in water. Today, we are going to review a kind of exercise called aqua aerobics and learn about the benefits.
What Is It?
Aqua aerobics is exactly what it sounds like – an aerobic exercise under water. There are usually classes held with multiple attendees. You enter the pool and do a series of exercises. The class is led by an instructor and there are even foam weights to help provide resistance. Once the foam weights are submerged, they feel heavy and then it feels more like a weight. On top of that, water is about 12 times more resistant than air.
Are There Benefits?
Aqua aerobics has a lot of health benefits. It is considered a cardiovascular exercise because it increases your pulse and your breathing rate. Because of this, it is very good for your heart.
Since water has more resistance than air, each movement contributes to more toned and stronger muscles. It is a low impact exercise so there are fewer chances of injury or joint pain. Lastly, it is a stress reliever because the water massages you and cools you. That, coupled with the feeling of weightlessness, and you can achieve a wonderful sense of wellbeing.
Exercising in the water is a fun way to work out, but it can be difficult to know if you overexert yourself when you start. Try to build up your stamina incrementally, listen to your body, and take a break before you feel sore or extremely tired.