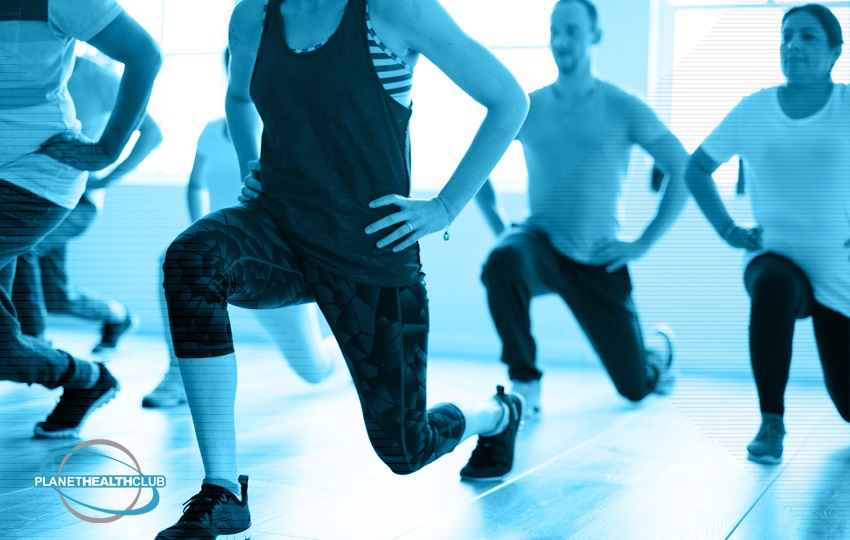 Class Is in Session
In almost any major gym they offer group fitness classes. Have you ever taken one?
A room full of people moving at the same time, doing the same thing may seem intimidating at first. It may take courage to enter the room, but you will be happy you did. Group fitness classes are a great way to reach your fitness goals.
Get Expert Training
As you follow along, you will notice in the front of the class, or perhaps walking around, there will be an instructor. This individual is a professional and will make sure you are doing the exercises correctly. If you need correction, their guidance could keep you from injuring yourself. Nobody wants that!
Get More Motivation
When you attend a group class, often times it is for a specific period of time, usually an hour. Do you work out for an hour straight on your own? Many of us do not. We need motivation. A fitness class allows you to be surrounded by others trying to do the same thing you are, make it to the end. This unity can keep you going when you feel knackered and want to give up. Often times, the instructor will loudly encourage you to keep going as well.
Get Excited
Working out alone can leave you feeling unmotivated and produce little results. A fitness class is enjoyable. There are a variety of options for you to choose. If you like to dance, they have dance fitness classes. If you like to do plyometrics, they have those too. If you want to stretch, yep, they have those too. A fitness class really helps to spice up your fitness routine.
These are important reasons to think about joining the next fitness class. You will receive expert training from a fitness expert and stay motivated to meet your fitness goals. This is a unique gym experience and will help you add variety to your workout routine. The next time you walk by a fitness class, jump in and enjoy the experience!